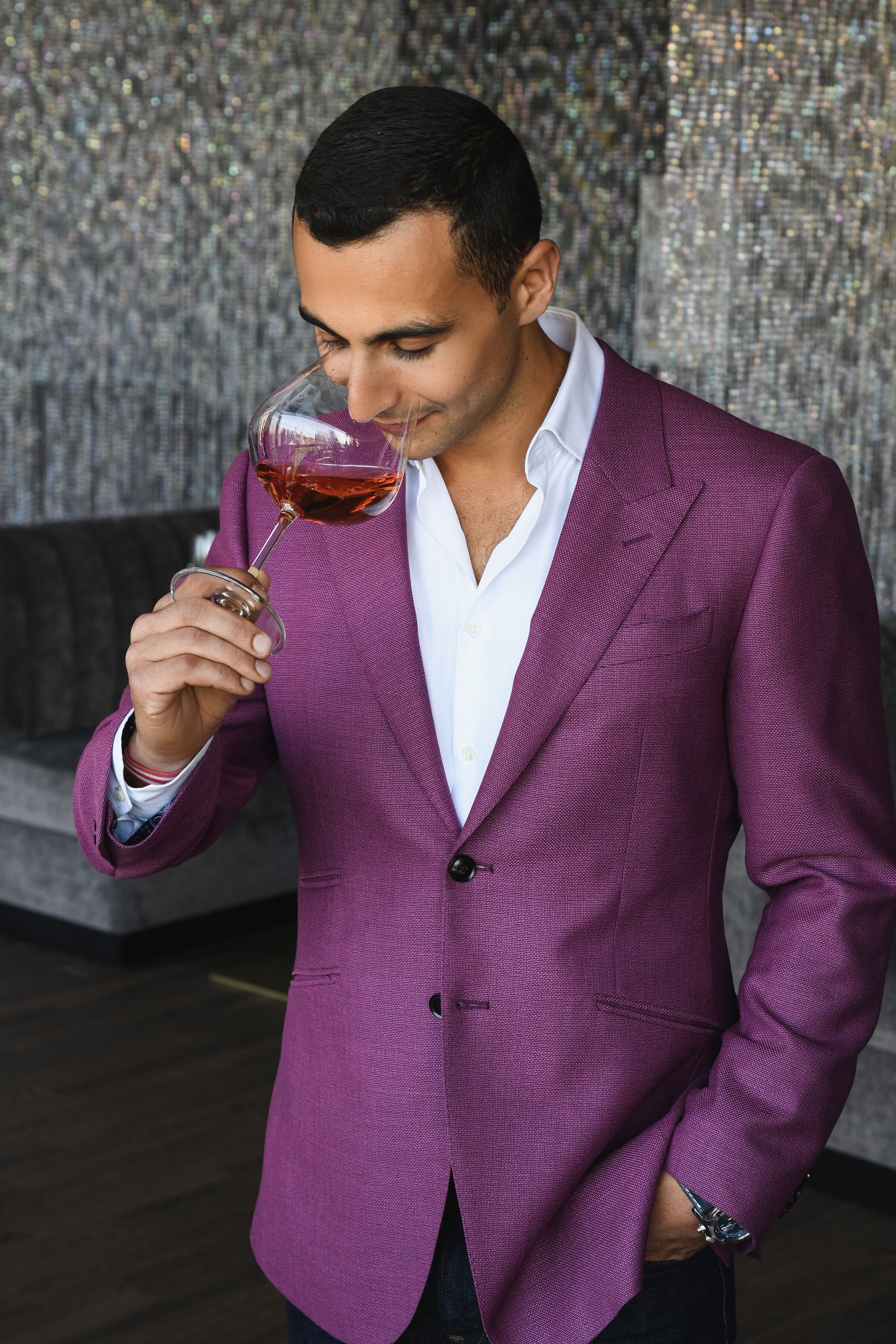 Malek Amrani is the founder of The Vice Wine, a wine company operating out of New York and Los Angeles. Since its founding in 2016, The Vice Wine has grown into a luxury brand that reflects the values of its founder: quality, sustainability, sophistication, and health.
A self-made leader in the wine and spirits industry, Malek moved from Morocco to New York City at a young age. He got a humble start in hospitality and has worked his way up the industry. After a decade as a highly successful salesperson in the beverage industry, Malek knew what he truly wanted to do: create his own venture and be his own boss.
Malek and his wife Torie Greenberg have since worked tirelessly to build The Vice Wine as the brand of choice for wine diehards and first-timers alike, balancing the classic quality of California vineyards with a current understanding of the consumer's wine trend. The Vice Wine has produced twenty batches so far, some of which have earned acclaim from Wine Spectator, Wine Enthusiast, Beverage Media and The London Wine Competition.
As someone who moved continents at a young age, Malek is no stranger to travel — in fact, he traveled to 42 countries before the age of 30. He now travels to California every few weeks to join in on tastings and blendings and to visit various wineries that The Vice Wine has partnered with in the area. Even in his free time he enjoys getting on his motorcycle and spending time on the road.
Malek Amrani splits his time between spearheading operations at The Vice Wine and pursuing his passion for fitness. Malek is a Triathlon Certified Coach, a 2019 TEAM USA Triathlon and 2019 & 2020 TEAM USA Duathlon athlete.
On a personal note, Malek is a devoted husband, a "fur dad" to his puppy Bruce Wayne, and a lifelong NBA and soccer fan.

"Celebrating your personal Vice isn't about over-indulgence, but an appreciation for tradition & new practices alike, the process of sharing and of course, the perfect serving as only The Vice can provide."
MALEK AMRANI | FOUNDER